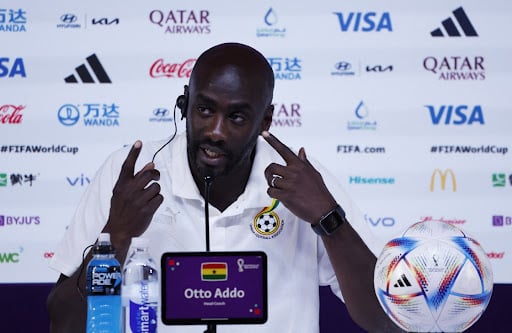 Ghana Black Stars head coach Otto Addo says he is not looking for a revenge against Luis Suarez's Uruguay as he expects a tough encounter against the South American team.
Andre Ayew who is the only player remaining from that 2010 heartbreak in South Africa knows it won't be easy for him and teammates.
However, they need to win in order to secure their place for the World Cup round of 16 like Senegal did by beating Ecuador on Tuesday (2-1).
Read more : We know how to beat you – Luis Saurez tells Black Stars ahead of Ghana vs Uruguay clash
If Black Stars will be thinking of a revenge, their coach Otto Addo said he is not a man of that.
Nevertheless, he is waiting for a difficult game against Oscar Tabaraez-led team.
"It will be very difficult but I am confident to know that we can win this game," Addo said.
"I'm not a guy that thinks much of revenge.
"It was a really, really long time ago that this incident happened and I am a strong believer that if you don't seek too much revenge on these kinds of things sometimes you get the blessings" , he added.