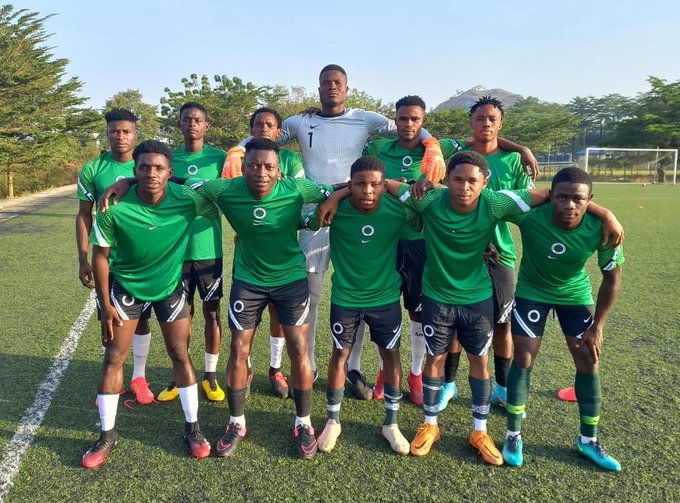 Nigeria Flying Eagles Camp will train in Spain or Morocco ahead of the 2023 U20 Africa Cup of Nations AFCON in Egypt.
The Flying Eagles will play Senegal Young Terenga Lions in their opening match in the 2023 AFCON U20 tournament, which will be held in Egypt under the direction of coach Ladan Bosso.
Recall that the U-20 African Nations Championship draw, which was completed on Friday in Cairo, placed the tournament's host nation in Group A with Mozambique, Senegal, and Nigeria.
After two weeks of rigorous training, the squad left for vacation last Saturday.
The squad will continue camping on January 7 and a training tour of Europe is scheduled, according to Bosso.
The second Group A game, scheduled for February 19th, will feature Senegal at home versus seven-time champions Nigeria, according to the Confederation of African Football, which also issued the schedule.
Senegal and Nigeria last faced off in the 2015 Total Energies AFCONU20 championship.
After defeating the Lions of Ternaga by a single goal, the Flying Eagles won their seventh championship. Musa Muhammed led all scorers with four goals.
The event will be held in Egypt in three stadiums located in Cairo, Alexandria, and the Suez Canal Authority in February.