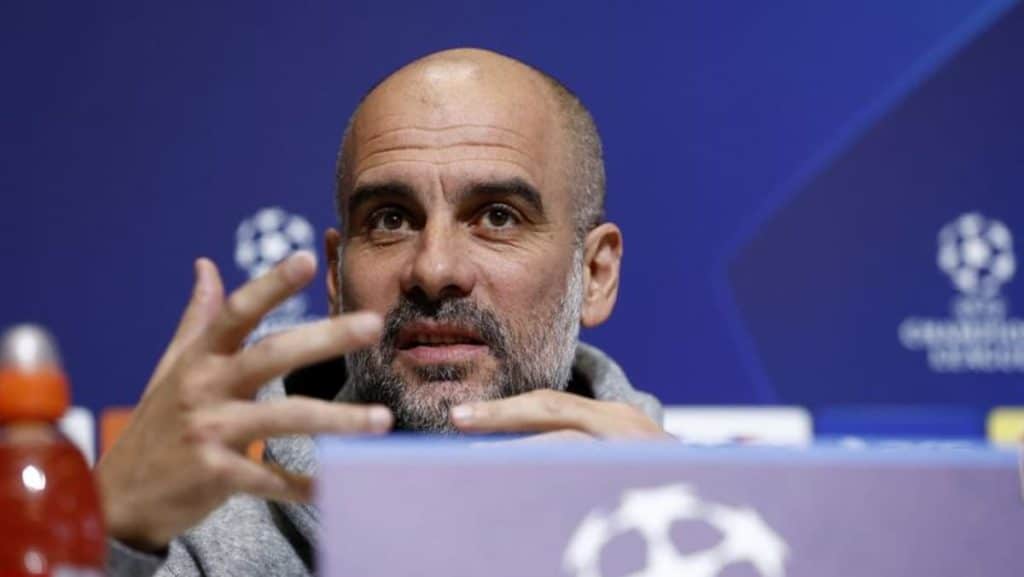 Despite still having a chance to win three trophies this year, Pep Guardiola acknowledged that the success of his time at Manchester City will be measured by the Champions League.
The pursuit of a potential treble continues as City, which is now five points behind Arsenal in the race for the Premier League championship, takes on Burnley in the FA Cup quarterfinals on Saturday.
Prior to that, City will be concentrating on their European campaign, where their last-16 match with RB Leipzig is precariously poised following a 1-1 draw in the first leg.
There was all to play for at Etihad Stadium on Tuesday after Josko Gvardiol's second-half goal last month cancelled out Riyad Mahrez's first-half strike.
City is widely regarded as the favorite to win the Champions League this year, despite the fact that they have previously failed to live up to such high expectations.
Notwithstanding the many awards Guardiola has collected while coaching the team, he acknowledged that his ability to bring long-awaited Champions League success will determine how well he is remembered.

"Yes," he replied when asked if that was the case at the pre-match press conference, "It doesn't mean I agree with that, but absolutely we will be judged by this competition.

"Every team at this stage has a lot of qualities and many strengths.
" Tomorrow, we have to impose our game and do what we have to do. We have to win the game, so it is easy.

"It is not about how many goals we have to score; it is just to win the game – that is what we have to do."

Guardiola stressed the value of participating in three tournaments at this point in the season, despite the fact that many people would view City's performance in the Champions League as the be-all and end-all.

"It's really important to be alive for the last few months of the season, so you do as much as you can to extend the chance to be in the competitions, to still be in Europe, or in the Premier League, to be close to Arsenal," he said.
"I don't know any team, manager or player who plays in a competition and tries not to win.
"I've never met anyone like that. Everyone wants to win, there's no exception here."