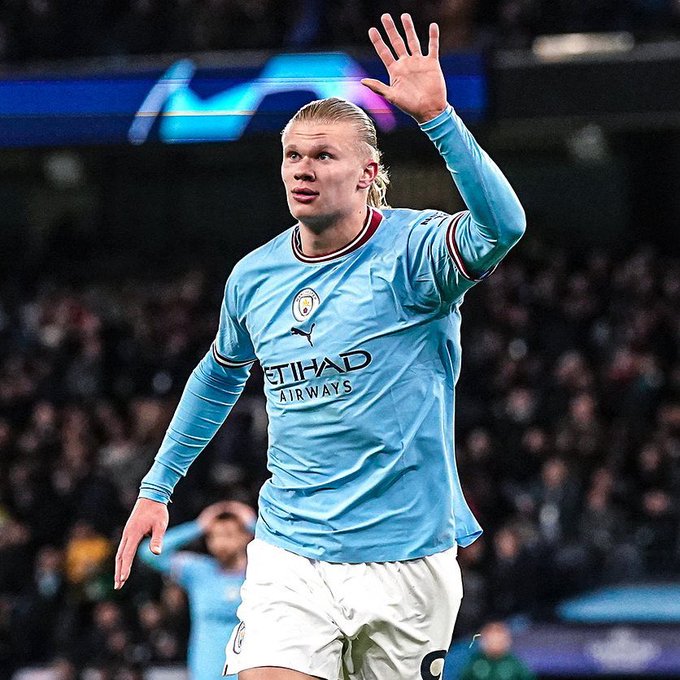 After scoring a hat-trick against RB Leipzig in the first half, Erling Haaland of Manchester City became the youngest player to reach 30 goals in the Champions League.
The international player from Norway scored twice in the span of two minutes on Tuesday at the Etihad Stadium to reach 30 in the competition, and he added a third goal right before halftime.
Haaland, who was 116 days younger than the previous record-holder Kylian Mbappe, was the youngest man to reach that milestone at just 22 years and 236 days old.
He also outplayed players like Lionel Messi (who is 23 years old and 131 days) and Raul (24 years and 91 days).
Not only that, but Haaland also set a new record for the fewest games needed to reach the 30-goal mark in the Champions League by scoring his 30th goal in just his 25th game.
He surpassed both the previous mark of 46 games needed by Robert Lewandowski to accomplish the accomplishment and the previous mark of 34 games held by Ruud van Nistelrooy.
Haaland, who entered the game on Tuesday with 28 goals in the biggest competition in Europe, had not scored in the first leg against Leipzig in Germany.
In the 22nd minute, a harsh penalty against Benjamin Henrichs allowed him to get one step closer to the mark before he tapped in a rebound after Kevin De Bruyne hit the crossbar seconds later.
In the final seconds of the first half, Ruben Dias' header from a corner was stopped just short of the goal line. This was Haaland's third goal in the Champions League.