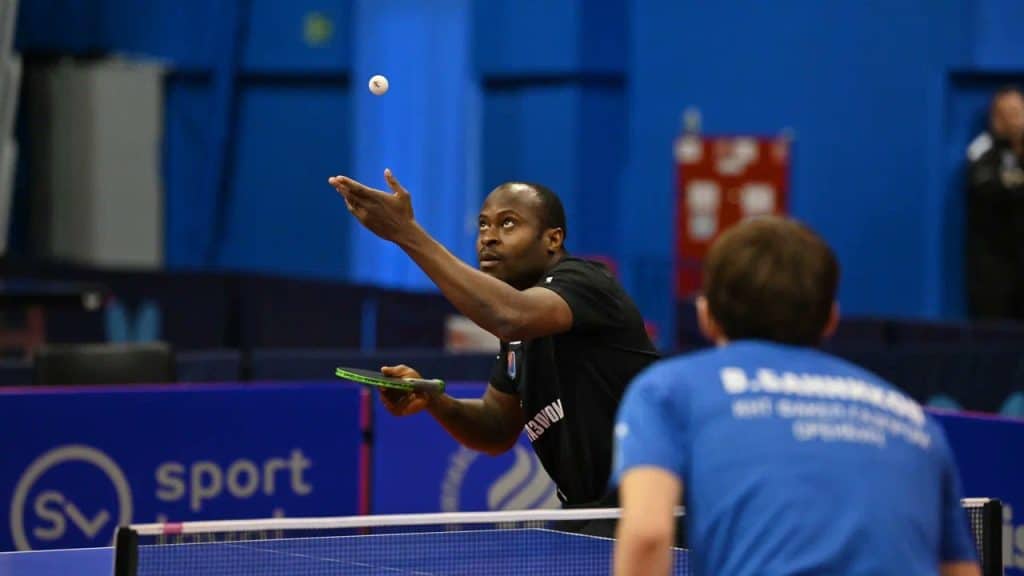 Aruna Quadri, a top-ranked Nigerian player in Singapore, kept up his incredible form as he easily advanced to the round of 16 men's singles at the 2023 WTT Singapore Smash.
Before eliminating Germany's Ruwen Filus in the Round of 32, the Nigerian star had to put in extra effort.
In the early hours of today, Aruna faced off against France's Alex Lebrun, another hard-fighting opponent, and had to put in extra effort before he could score a 3-2 victory.
The French player took the opening set 8-11, but Aruna responded by winning the second and third sets 11-8 and 11-5.
Lebrun then won the fourth set 11-7, and the Nigerian international concluded the match by winning the final set 11-7