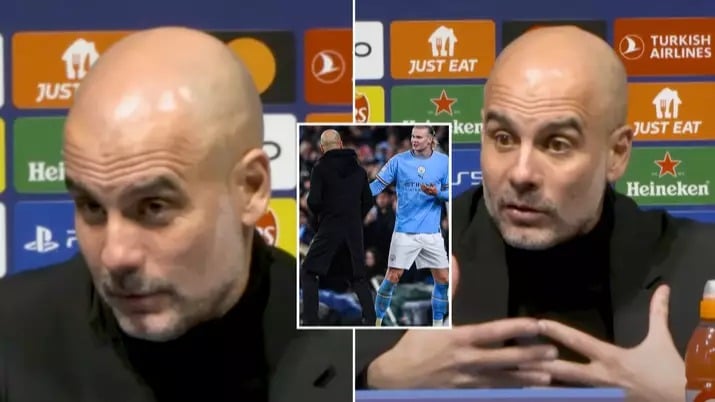 Manchester City manager Pep Guardiola explained why he replaced Erling Haaland while the Norwegian had the opportunity to score six goals against RB Leipzig and break Lionel Messi's record in Champions league.
The 22-year old forward scored five goals inside 60 minutes matching Lionel Messi and Luiz Adriano's feat who first made such a performance respectively in 2012 against Bayern Leverkusen and Bate Borissov.
Fans believe Guardiola subbed off Haaland for him not to break Lionel Messi's record.
However, the Spanish tactician explained that he replaced the former Borussia Dortmund star because the game was over for his side.
Read more : Guardiola blames Champions league failure on defense
"If he would have pepachieved that at 22 he would be bored in his future", Guardila joked first.
"He wouldn't have a target to reach in the future. Here and everywhere. That's why I make a substitution. I didn't know about Messi with Leverkusen (when he scored five against them in 2012), but I make a substitution because normally when the game is over we want them to play.
"He scored five goals. The problem is every time we don't score two or three he will be criticised. This is the reality.
"Most of the time, when he scores hat-tricks after 60-65 minutes I make a substitution.
"Today he scored five but touched 30-35 ball contacts. This is what we're looking for. When you're involved in a game defensively, the ball comes to score goals you're more clever, more precise. Gundogan scores goals, he can do it. Sometimes it's his fault, sometimes he doesn't move.
"For example at Crystal Palace he didn't move, I said 'you didn't play good today'. Other days it is our fault, like in Leipzig we didn't find him. Sooner or later we're working a bit, everyone we try to make the process quicker."