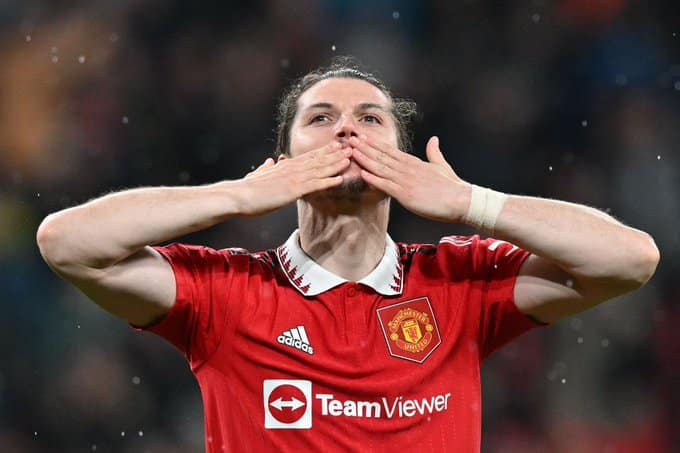 Due to a knee injury, Marcel Sabitzer, a midfielder for Manchester United, will miss the remainder of the campaign.
The Austrian international joined on loan from Bayern Munich in January and has already made 18 appearances and scored three goals.
With his assistance, United won the Carabao Cup and advanced to the FA Cup final against Manchester City in June.
There is no decision has been made on whether the club will sign him permanently in the summer.
"Everyone at the club is disappointed to lose Marcel's services, as we strive for a strong finish to our season in the Premier League and the FA Cup," Manchester United said.
"We appreciate his contribution to our progress so far. We would like to wish Marcel well in having a speedy recovery."
The last time Sabitzer played for United was as a substitute in the 1-0 defeat at West Ham on May 7.
He will miss the Premier League matches against Bournemouth, Chelsea, and Fulham in addition to the FA Cup final.