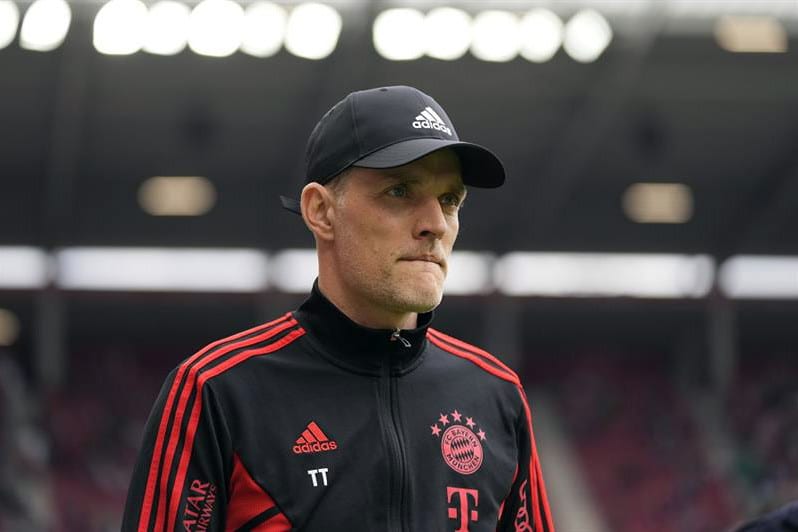 Even if he ended up winning the Bundesliga at the end of a hectic season, Thomas Tuchel's future would not be long-lasting with Bayern Munich, who announced two departures in the wake of their title on Saturday.
Oliver Kahn and Hasan Salihamidzic were respectively removed from their posts as CEO and sporting director after the final whistle of the title match in Cologne (2-1).
The first was banned from traveling and was able to hide his frustration at home while the second, who was adjusting his dance steps to celebrate the title, received the news like a blow to the head. What about the future of Thomas Tuchel?
"We are absolutely convinced of Thomas Tuchel, he is one of the best coaches in Europe. I spoke to him on Friday, he was understanding. I don't see why he shouldn't continue with us", reassured Herbert Hainer, boss of the Board of Directors of Bayern Munich, on Sunday.
Read more : Mane announces his next club after winning Bundesliga title with Bayern
However, it doesn't assure the club's former player, Dieter Hamann.
"When you [leaders] treat people like that, you [Tuchel] have to ask yourself: do you want to work for this club. I don't think you can rule out Tuchel leaving soon too. But he will leave of his own free will. ", assumed the ex-Bavaria midfielder on German television.
And to Erik Meijer who was on the same set as him, to get wet. "I think he will have left the club by Monday," he said on Sunday evening.
Thus said, we must therefore expect any eventuality today.