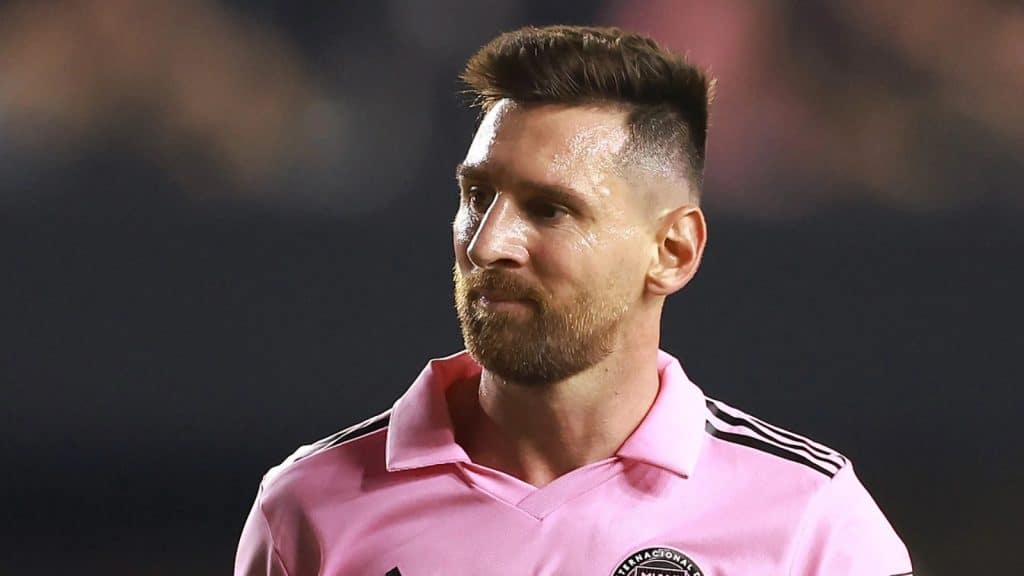 Atlanta United used their social media to throw Lionel Messi many times during their 5-2 victory over Inter Miami on Saturday night.
The Florida-based outfit played without Messi due to the turf as Tata Martino said he does not want to put the 7th Ballon d'or winner in jeoparday.
Despite a Leonardo Campana brace, Miami lost the game by 2-5 and that was a perfect opportunity for the opposite side to mock Messi.
Before the game, Messi posted on his Instagram story a picture of pizza fulled of tomatoes.
Read more : Man United are even worse since Ronaldo left – Pundit says
Atlanta United posted on Twitter a picture of their own pizza with the following caption : "Here you have your pizza for the trip".
As if it was not enough, they added another one putting te game's result on Apple's ad in which they wrote a Lionel Messi goal for Inter Miami to announce the new iPhone 15. "iOS update 17.0", the club wrote.
"Tell em to bring the whole team next time", the club wrote lastly.
Like Messi, Jordi Alba was also missing but when both were available, Inter Miami humiliated Atlanta United 4-0 in the Leagues Cup group stage in July and went on to win the trophy.