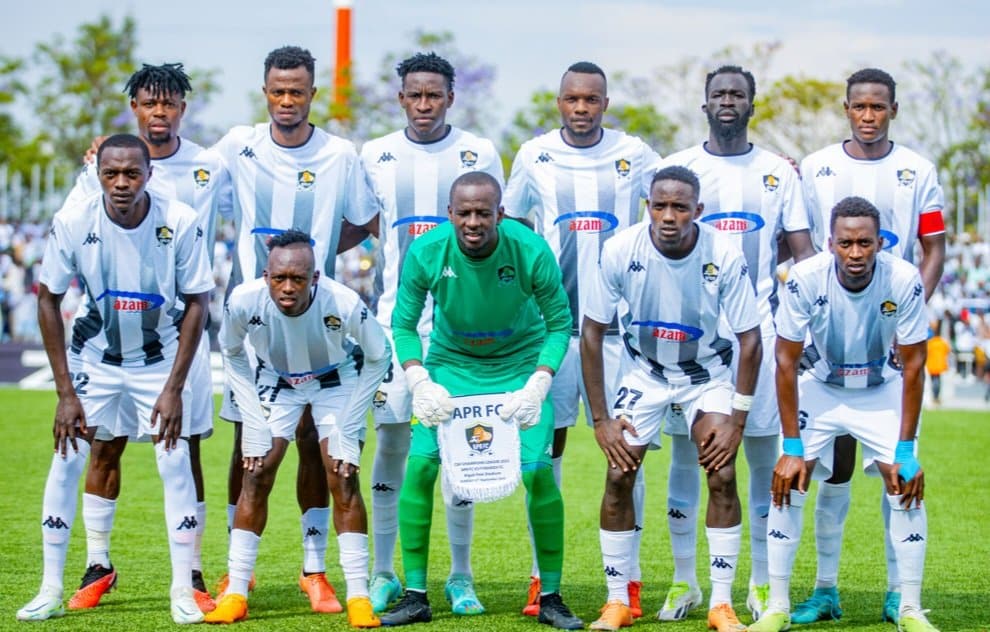 APR's hopes of making it to the group stage of the CAF Champions League were dealt a major blow after recording a 0-0 draw with Egyptian side Pyramids FC during the competition's second-round first leg held at Kigali Pelé Stadium on Sunday.
It was an improved performance from the army side who dominated the Egyptian powerhouse despite failing to capitalize their chances. Club coach Thierry Froger started Victor Mbaoma as the lone striker upfront with Salomon Bidjeme also coming in for Prince Buregeya in central defence.
The home side started the game brightly as they pinned Pyramids FC into their own half. Sharaf Shaiboub remained the engine of APR as he sprayed passes to every corner of the field and made mincemeat of Ahmed Tawfiq and Mohammed Lasheen in the Pyramids midfield.
Read Also: APR coach Froger concerned with threats posed by Pyramids
The first chance came when Taddeo Lwanga, who was in front of the team's back four, found Shaiboub with a piercing pass after retrieving possession but the Sudanese effort went wide after creating space for himself. Shaiboub was at it again in the 35th minute after firing a grounder, Mohammed El-Shenawy failed to grab the ball and the rebound fell to Victor Mbaoma who fired it into the net. The goal was, however, ruled out after he was flagged offside.
In a quick response, Ibrahim Adel and Fiston Mayele combined beautifully but the former's effort lacked the needed power to trouble APR goalkeeper Pavelh Ndzila. The final ten minutes of the game saw Pyramids defending gallantly as the referee blew his final whistle for the end of the game with the scores at 0-0.