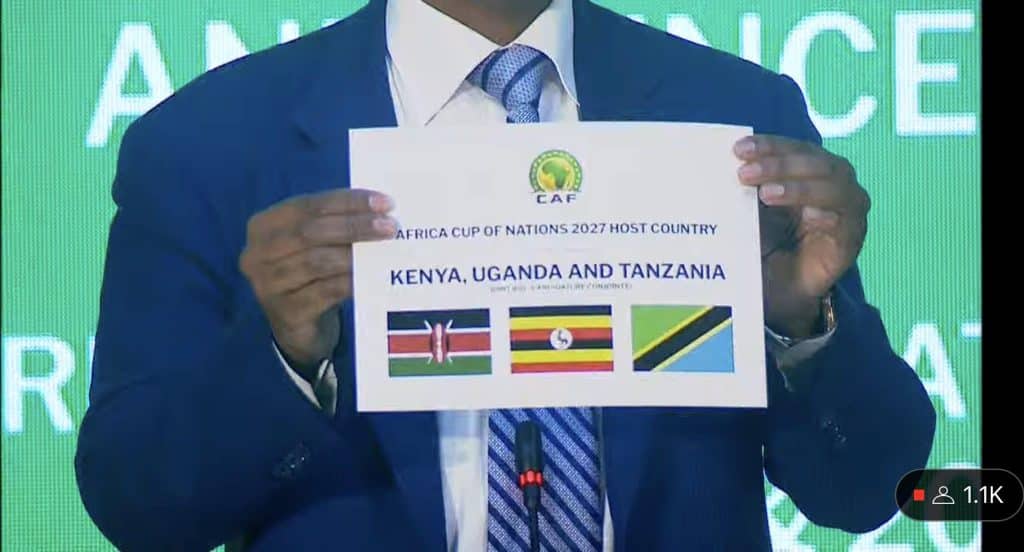 The Confederation of African Football (CAF) has awarded the East African joint bid, known as the "Pamoja Bid", the hosting rights for the 2027 Africa Cup of Nations (AFCON).
This announcement came shortly after CAF's executive committee meeting in Cairo, Egypt, on Wednesday, where the winners were revealed. The Pamoja Bid, representing Kenya, Uganda, and Tanzania, emerged victorious, securing the prestigious honour of hosting the 2027 AFCON.
This remarkable achievement comes as Morocco clinched the rights to host the 2025 edition of the tournament. Initially, the competition was fierce, with six nations vying for the privilege to host AFCON 2027. Kenya, Uganda, and Tanzania had formed a powerful consortium, joined by Algeria, Egypt, and Botswana.
Namibia initially planned to partner with Botswana but later withdrew from the race, leaving Botswana as the sole representative from southern Africa. Although Zambia and Burkina Faso had expressed interest, they did not formally submit their bid books, thus not participating in the final selection process.
In an unexpected turn of events, Algeria, a former strong contender, withdrew from the race just one day before the announcement. The success of the "Pamoja Bid" is attributed to robust investments and unwavering political support from all three participating East African nations.
The East African bid, known as 'Pamoja,' was submitted to CAF on the deadline day and received by CAF General Secretary Veron Mosengo-Omba in Cairo, Egypt. Notably, Kenya presented several facilities in its bid, including the 60,000-seater Moi Kasarani, the 30,000-seater Nyayo National Stadium in Nairobi, and Kipchoge Keino Stadium in Eldoret. The training grounds featured in the bid included MISC Kasarani Annex, Police Sacco Stadium, Kenya Utalii College Sports Club, Ulinzi Sports Complex, and Jamhuri Sports Complex.
Uganda proposed the Mandela National Stadium, Namboole, as a potential venue, also promising to build two more venues for the tournament. Tanzania, on the other hand, showcased the Benjamin Mkapa National Stadium, the only CAF-certified stadium among the three nations.
Additionally, the CCM Kirumba Stadium in Mwanza, Chamazi Complex (home to Azam FC), and venues in Dodoma, Arusha, and Zanzibar are set to be upgraded to meet the required standards.