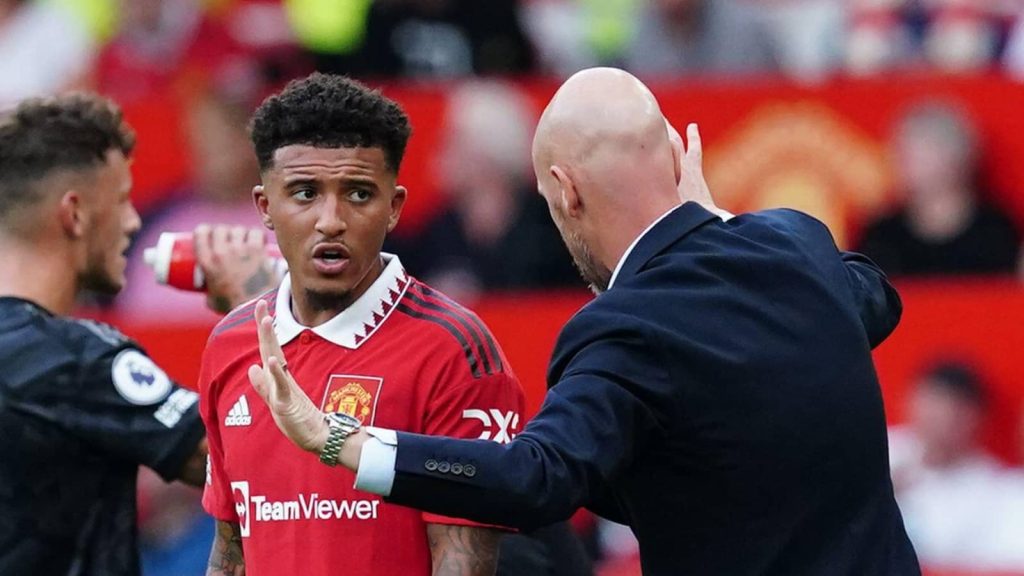 Former Manchester United forward Dimitar Berbatov said Jadon Sancho is overestimating himself as he refuses to apologise to head coach Erik ten Hag.
The 23-year old who joined the Red Devils back in 2021 from Borussia Dortmund on a €85m bargain has only 3 appearances this season after struggling during the last one.
His problem became even bigger when Man United coach Erik ten Hag said he is not playing as his level in training sessions is far from what he required from his players.
Sancho took to social media and said people "should not believe everything the read" about him.
Read more : Napoli boss Rudi Garcia shows Osimhen suporter after controversial TikTok video
His social media post stirred controversy and he has been dropped from the club's first team training and he is now training with the Academy players and it remains unknown when he will be reinstated.
Reports claim his teammates urged him to apologise for the coach but Sancho refused.
"Sometimes a player, and I hope this isn't the case for Sancho, who takes this long to resolve conflict has overestimated his own value to the club. When it's Ronaldo, it's different as he's achieved everything. I was at the club when Wayne Rooney had a fallout with the manager, and they sorted things out," Berbatov told Betfair.
"I think Sancho is overestimating his importance. He's not won that many trophies with them.
"It's a different situation. United can easily decide to get rid of Sancho over this. As talented as he is, and we all saw it at Dortmund, he has yet to show any of this at United.
"We can only speculate why that is, maybe it's his surroundings or the people who he's around, or maybe it's because he doesn't agree with the manager. If this drags on anymore, I can't see it getting better and it's best to part ways."