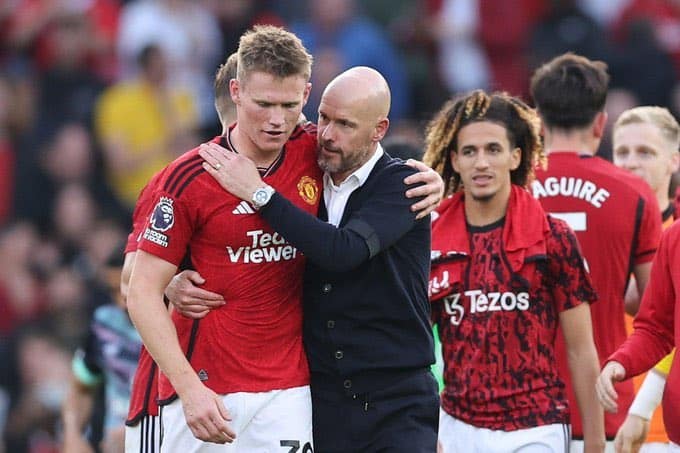 Erik Ten Hag, the manager of Manchester United, praised his team's resiliency after they overcame a goal down to defeat Brentford 2-1 in the Premier League on Saturday.
Substitute Scott McTominay scored both goals in stoppage time.
The closest United came to tying the score was an Anthony Martial shot that was disallowed for offside before McTominay stole all three points. Looking exhausted after falling behind 1-0 in the first half.
"It showed the big character of this team, it showed resilience, it shows also that we have a plan to keep going, and you have to make your own luck, and that is what we did," Ten Hag said.
"They kept going the whole game — we were losing, but the belief was always there, and they are also patient.
"They were calm, we kept switching the game and we created chances, but the ball was not going in the net," Ten Hag added.

"It tells something about the dressing-room, a player who is coming on for five minutes and bringing that spirit on the pitch, he fights so (much) for the badge, and you have to earn the badge, but definitely Scott McTominay is United," he said.

Thomas Frank, the manager of Brentford, was upbeat as he summed up the frantic final minutes of a game that his team, in his opinion, performed nearly flawlessly.

"To lose the game is even more brutal, at least a draw was probably a fairer reflection," Frank said.

"(That's) the beauty of the game of football. The ball dropped in the right areas for them, that's it … first half, we were much better than in the second, but so close to being the perfect away performance."