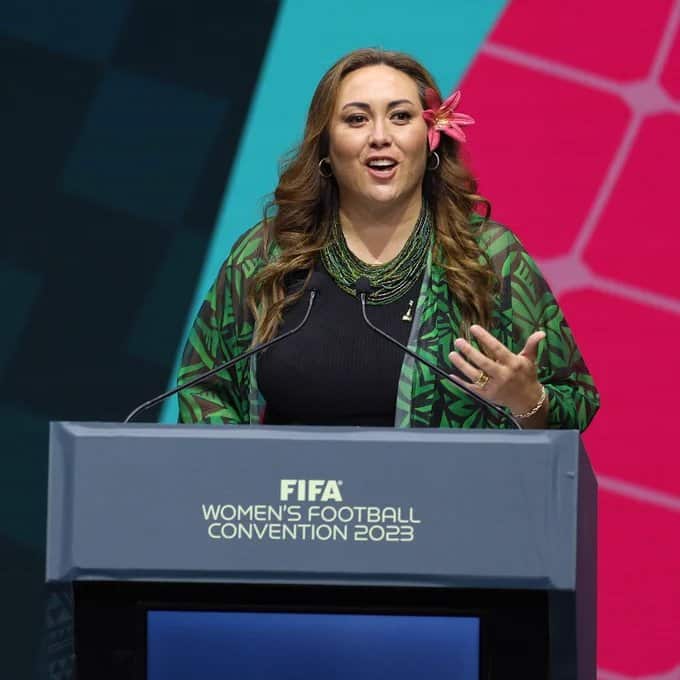 Sarai Bareman, the head of FIFA's women's football department, stated on Wednesday that national football associations must provide adequate support for their women's teams in order for them to perform at their peak.
A cloud hung over the Women's World Cup's preparations because several of the teams that competed there were embroiled in legal disputes with their associations.
While Canada and Nigeria have been engaged in protracted legal battles with their respective federations, England overcame a bonus disagreement to go to the final.
Even the preparation costs for Jamaica's trip to the competition had to be raised through crowdfunding.
Coach Jorge Vilda's techniques and training while in charge as Spain Coach was questioned and the Spanish federation (RFEF) had been at odds for a long time.


This reached a boiling point when former RFEF president Luis Rubiales kissed athlete Jenni Hermoso on the lips during the medal ceremony in Sydney. Before Rubiales quit last month, Vilda was fired.
Former Samoan player Bareman claimed that without year-round support from clubs and associations, female players will never attain their full potential.
"Give them the environment and support that they should get as professional athletes. It's very simple.
"You know, we did it at this World Cup, we (FIFA) equalised all of the levels of people and service levels for those efforts," she said at the Leaders sports business conference in London.

"So they fly business class and have single hotel rooms, they have team base camps now, the delegation sizes are equal to what we saw (at the men's World Cup) in Qatar.

"You need to give those athletes an environment where they can actually perform and be at their best when they get onto the pitch.
" And that's not just a World Cup that's day in and day out the club environment and the league environment."

FIFA gave teams at this World Cup the same levels of assistance that they did at the men's tournament the previous year for the first time.
With record attendance and a first-time expansion from 24 to 32 teams, the tournament brought in more than $570 million in revenue.
The organisation also raised the overall prize money for the ninth Women's World Cup to $152 million, albeit this is still a significant decrease from the $440 million the men received in Qatar.
According to Bareman, it is difficult for FIFA to strike a balance between the development of the sport in less developed countries with weak governance and maximising possibilities for the top-ranked nations.

"Often in many of our developing countries, the talent and the passion and the people are there on the ground.
" But what often lets them down is the governance," she said.


"So it's about making sure also the administrative structures around your game are strong so that the work that happens on the pitch can be sustained."