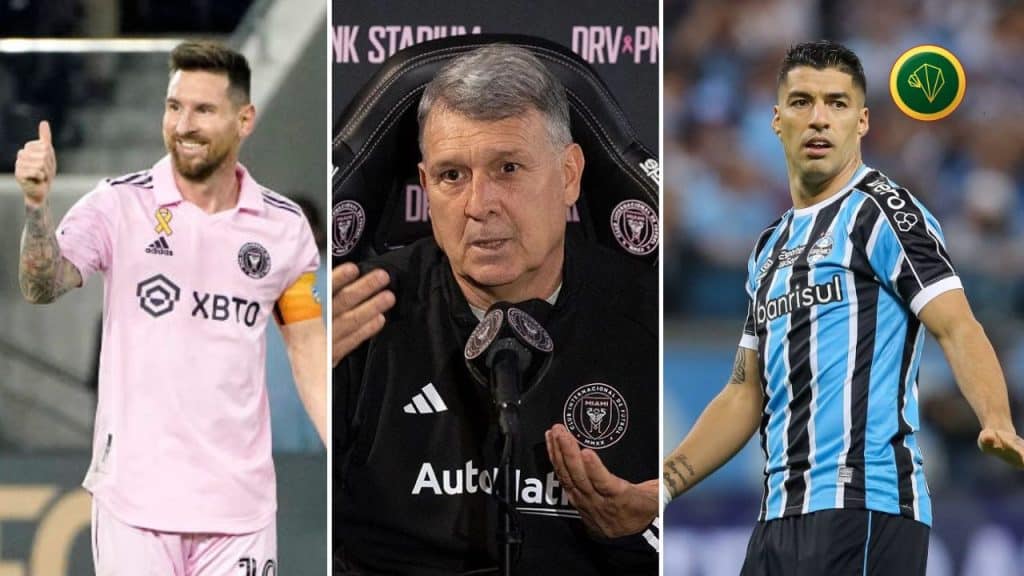 Inter Miami head coach Gerard Tata Martino says the MLS side will discuss a plan to sign Luis Suarez when in due time as the Uruguayan striker is seto to be a free agent at the end of this year.
The 36-year old joined Brazilian top-flight side Grêmio at the beginning of this year on a one-year contract with another year in option.
However, the former Barcelona goal pocher decided not to activate that option and will leave the club at of this year.
Read more : AC Milan confirms Chukwueze will be out for one month with injury
So far, he has been linking with a move to Inter Miami where he will play again with Lionel Messi who is his best friend.
Miami boss Tata Martino was asked about the possibility to sign him on Wednesday and he admitted the club could make the deal happen.
"Within our analysis of the upcoming season, and the needs we may have, we have an analysis with Luis and an analysis without Luis," Martino said at a press conference, via Goal.
"So when the moment arrives to make Suarez's situation with respect to Inter Miami official, we'll be prepared to go in the corresponding direction."