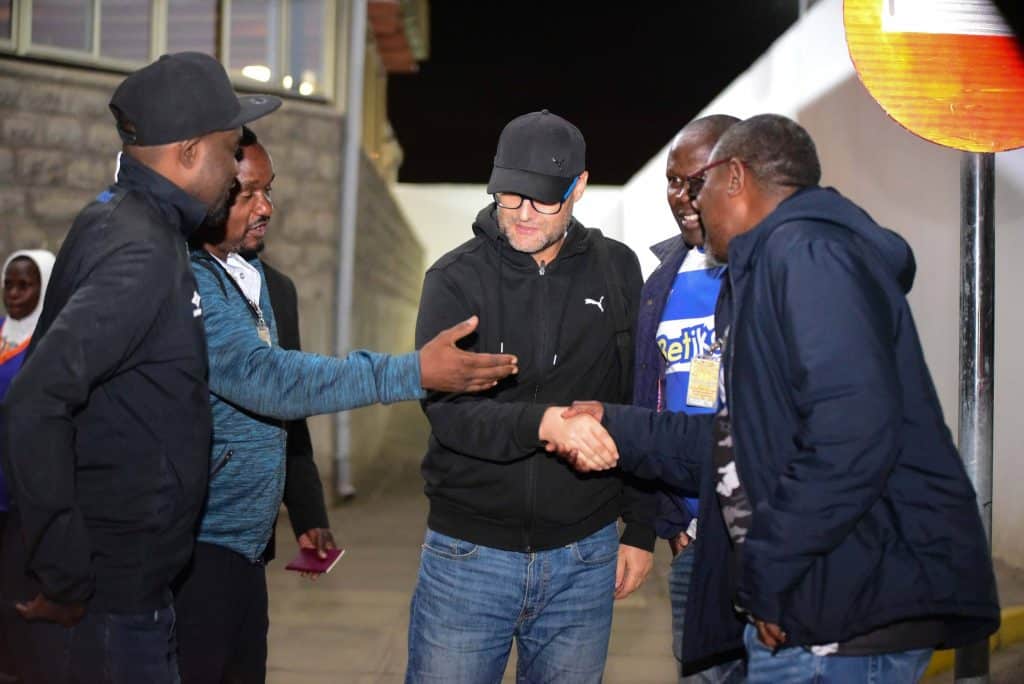 Former Harambee Stars midfielder Charles Okwemba believes the arrival of new coach Tomas Trucha will not help end the club's long wait to win the FKF Premier League title.
The 51-year-old Trucha took charge at the Den on a two-year contract following the sacking of Tom Juma, who had gone for six league matches without registering victory. But according to Okwemba, who played for Ingwe for seven years, unless AFC Leopards' identify the root course of the problems they have been facing, even Trucha will find it difficult to turn around fortunes at the club.
"I am not 100 percent sure what they are doing is right for the club because Tom Juma has been in charge for only six games, so I can't bet on Trucha being able to succeed at AFC Leopards at this particular time bearing in mind what is surrounding the club," said Okwemba.
He added: "AFC has quite a number of challenges and I am not sure if they know what their challenges are, am not so sure, why because for quite some years they keep repeating same things expecting different results which actually doesn't happen, so they first of all need to identify where their problems are.
"For example, AFC is a club that keeps changing coaches, every now and then so it becomes very difficult to get continuity because if you keep changing the coach, it means the players will also keep changing and this is not very good for AFC Leopards, they need to identify the root course of all these problems and they shouldn't be afraid of starting all over again."
Asked if Trucha will bring success to AFC Leopards, Okwemba said: "I don't think I can out rightly rule him (Trucha) out, it just depends, I mean football sometimes is very dynamic, he might, he might not but I can't surely bet on it that he is going to turn around the tables, it will just depend on a lot of factors."
Ingwe last won the league title in 1998 and since then they have struggled to lay their hands on the trophy with their rivals Gor Mahia taking a huge share of success. Asked if Trucha will be able to deliver the trophy to the Den this season, Okwemba said: "It is far-fetched when we start talking about AFC Leopards challenging for the title, yes it is not too late but for now I mean anybody that is closer to AFC Leopards shouldn't be dreaming of the title.
"First of all, they (AFC) just need to put their house in order and work so hard to start turning the tables around at AFC, which means they need to begin winning matches before they can even dream of the title. Posta Rangers, who are leading the table, right now have 16 points, so when you are talking of the title, I think AFC Leopards will be overstretching themselves, they just need to find a winning formula first before they think of the title."
Out of the opening six matches, Ingwe have suffered two defeats – 1-0 against KCB and 2-0 against Gor Mahia – and drew four. They will return to action with a trip to face Bandari at Mbaraki Sports Club on Sunday.