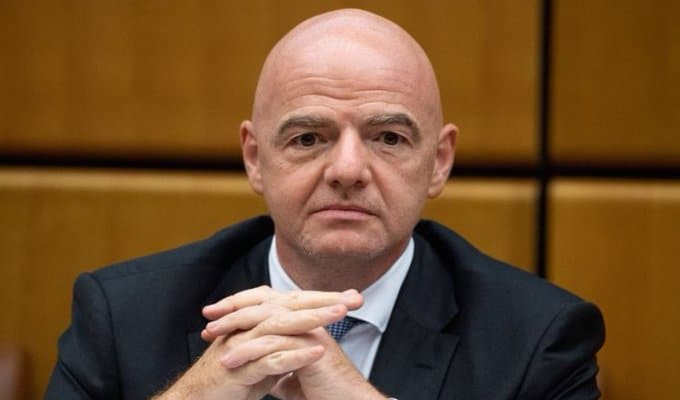 Swiss prosecutors said on Thursday that Gianni Infantino, the president of FIFA, no longer faces criminal charges related to his interactions with former AG Michael Lauber.
Infantino celebrated this development as confirmation of "the new FIFA".
In order to clean up FIFA, the world football organization, after it was mired in scandals involving corruption, Infantino was elected in 2016.

Prosecutors declared that their investigations had "invalidated" the suspicions before adjourning the case.
The ruling, according to Swiss-Italian Infantino, was "a full and clear victory for me, for the new FIFA, and for justice." Infantino had previously denied any wrongdoing.
Nonetheless, in 2020, Swiss authorities began taking legal action against Infantino due to allegations of breaching confidentiality, misusing his position, and providing assistance in connection with his meetings with Lauber.
"Indeed and with no surprise, the investigation fully and clearly confirms that I have always acted in a lawful and correct way, always defending exclusively the interests of FIFA and football," Infantino said
Contacts between Infantino and Lauber, who resigned as Swiss attorney general after it was determined by a court that he had lied to superiors and concealed a meeting with the FIFA president while his office was looking into corruption at the football organization, had been the subject of an investigation by Swiss authorities.
According to the prosecutors, there is no proof that Infantino "instrumented" the Swiss Attorney General's Office to commit "unusual, inexplicable, erroneous, or even criminal acts or omissions."
FIFA said they had noted the decision to close the proceedings "with extreme satisfaction".