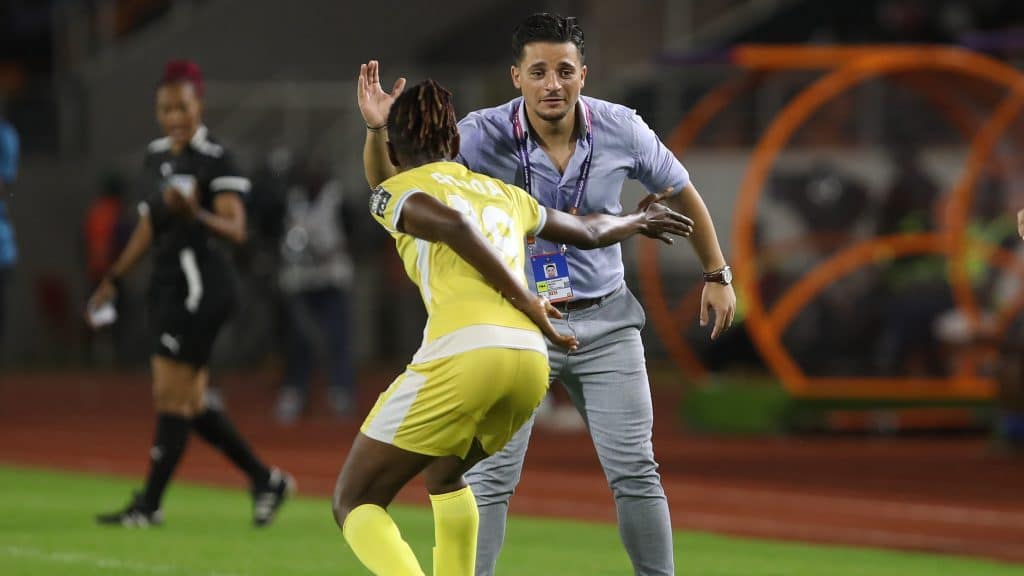 Sporting Club de Casablanca qualified for their first-ever CAF Women's Champions League semi-final after a commanding 4-1 victory over JKT Queens on Saturday.
The Moroccans secured their ticket in the last four after overcoming Tanzanians at the Laurent Pokou Stadium in San Pedro. First-half goals from Meryem Hajri, Chaymaa Mourtaji, and N'Guessan Nadège Koffi put the Moroccans firmly in control.
Although Stumai Abdallah pulled one back for the Tanzanians after the break, Adjoa Silviane Kokora restored the three-goal cushion to seal the progression. Needing a win to secure a spot in the semi-finals, the Moroccans successfully solved the problems with the goals they scored that helped them to advance.
Read Also: Sundowns storm semi-finals after downing Atletico d' Abidjan
The turning point came in the 28th minute when JKT's player, Happyness Hezron, committed a strong foul on Chaymaa Mourtaji inside the penalty area. After consulting VAR, referee Salima Mukansanga pointed to the penalty spot and sent off the JKT offender. Meryem Hajri didn't hesitate and converted the penalty in the 30th minute.
With four points, Sporting Casablanca finished second in Group A and will play in the semi-finals for the first time in its history. A second-placed finish in Group A sets up a semi-final date with the group winners of Group B as the two final group matches will be played on Sunday.
Casablanca coach Mehdi El Qaichouri said: "I'm very proud of the players. It's a dream to be in the semis after finishing second in our league."
Despite the loss, JKT Queens boss Esther Fred Chabruma said: "We are happy nevertheless despite this result. We will improve next time. We take away many lessons, and we will improve next time," adding: "I congratulate my players for the game they produced during this 2023 Women's Champions League. We will go home and prepare for the national championship and come back next time."