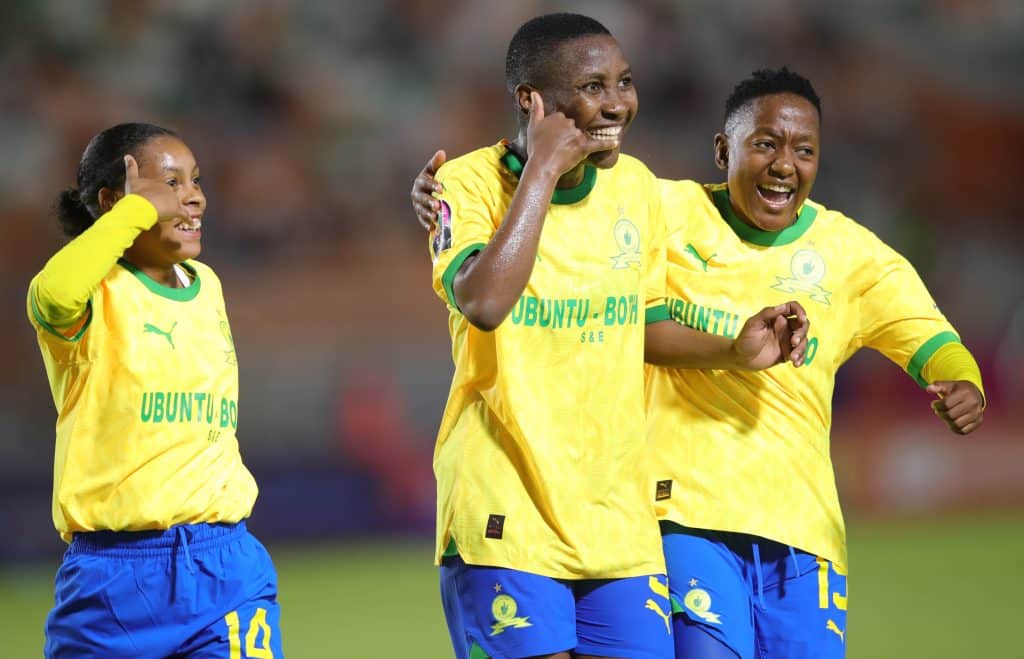 Mamelodi Sundowns remained on course to defend their CAF Women's Champions League title with a deserved 3-0 victory against Atletico d'Abidjan on Saturday.
Second-half goals courtesy of Matoba Cisse and Refilwe Tebogo, who scored a brace, enabled the South African champions to top their group for the third consecutive edition. Speaking after the game, Sundowns coach Jerry Tshabalala said as quoted by CAFOnline: "We achieved our first goal. I'm satisfied. We're ready to face any team in the semi-finals."
Meanwhile, Tebogo, who took her tally to three goals, added: "I'm keeping an eye on what the other top scorers are doing. There's a lot of talent, it'll be an exciting battle."
Atletico coach Lancina Dao said: "We are eliminated from the competition, but we have learned a lot, both on the field and administratively. There will be a before and after our first participation in the CAF Women's Champions League," adding: "Now, we will return to our domestic affairs and do everything to compete in the upcoming editions of this competition."
Sundowns are likely set to face Moroccan club ASFAR in the semi-finals.