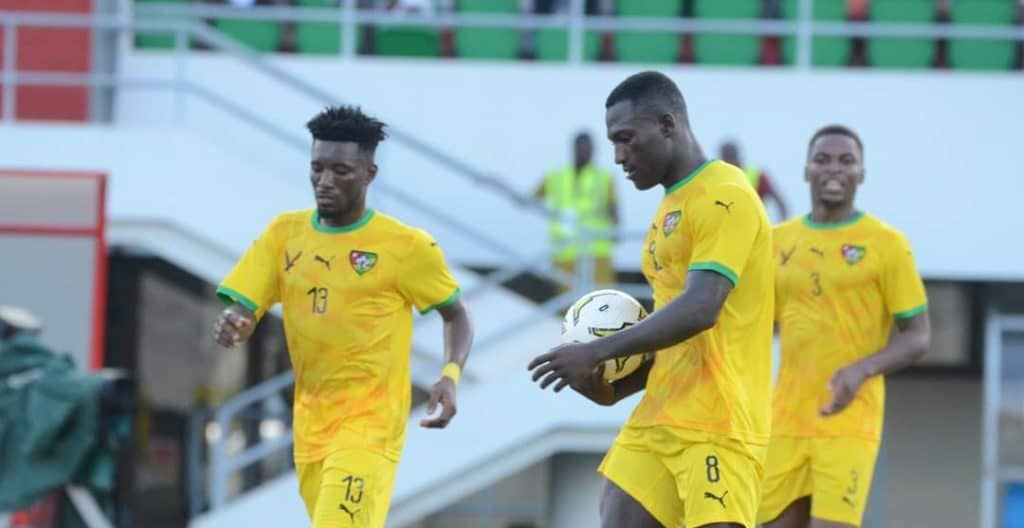 Togo and Sudan met this Thursday afternoon in Benghazi, Libya for the first day of the 2026 World Cup qualifiers. On arrival, the two teams did not do any better than a 1-1 draw.
As usual, Togo proved that it still has not progressed in its way of approaching matches and had difficulty against the Nile Crocodiles who managed to force it to make a mistake shortly after the quarter. hour of play. And it was Djené Dakonam who was trapped, offering the opportunity to Mohamed Eisa who beat Steven Mensah in the 17th minute, to give the Sudanese the advantage.
Read more : Sudan vs Togo line-ups
After this goal conceded, the Sparrowhawks had a burst of pride and began to play forward to seek out the opponent through coordinated pressing which hurt Sudan. By pushing hard, the solution came in the 43rd minute and it was the man of the moment, Kevin Denkey who equalized for Togo with a header from a corner magnificently taken by Fessou Placca.
At 1-1 at the break, Paulo Duarte's men returned from the locker room with the ambition of getting this second goal which would give them victory. But whether it was Ihlas Bebou on the hour mark or Placca in the 68th minute from a free kick, no one managed to shake the Sudanese net again.
The match ended with a draw (1-1) but with Togo ahead of its opponent in the second half. Enough to give fans hope before the second day of these 2026 World Cup qualifiers and the big test at the Stade de Kégué next Tuesday (November 21) against Sadio Mané's Senegal.