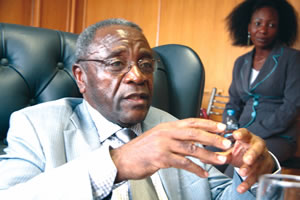 The Zimbabwe FA (Zifa) has released the full list of Asiagate suspensions and fines, and details of the new national technical team.
The list, which was announced about an hour ago, includes all 70 players, officials and coaches banned or fined in the match-fixing scandal.The three types of ban include wholly suspended sentences; wholly suspended sentences with a fine; and effective bans. The sentences are in effect from the date of the pronouncement.Today's list excludes the 15 players and officials handed lifetime bans by Zifa in October, which included former Black Leopards coach Sunday Chidzambga, Thomas Sweswe (Bidvest Wits) and Method Mwanjali (Mamelodi Sundowns).Nyasha Mushekwi (Sundowns) has been handed a wholly suspended ban, as has Washington Arubi (University of Pretoria).

Lionel Mtizwa (University of Pretoria) has been given a wholly suspended ban but must pay a fine of US$7,000 by December 31.

One-year suspended bans also go to AmaZulu's Ramson Zhuwawo ($3000 fine), Moroka Swallows' Gilbert Mapemba ($2000) and Ajax Cape Town's Tafadzwa Rusike ($2000).

Players and officials have until November 30 to appeal.

"[Those] who want to appeal against the decision of the Zifa Independent Disciplinary Ad Hoc Committee may do so by filing their notices of appeal and paying the appeal fee of US$ 6000 through the Secretariat by no later than Thursday November 30, 2012," Zifa's statement reads.

New Zimbawe technical team

Zifa has also resolved to appoint an interim technical team for the Zimbabwe national team, tasked with the rebuilding of the team, "following the dismantling of the Warriors after the failed 2013 African Cup of Nations Campaign".

Current Zifa technical advisor Klaus Pagels will head up the interim technical team, and is tasked with recommending assistants and technical staff, as well as preparing a new squad for the 2014 World Cup qualifiers.

Zifa appointed the German coach as they needed a "highly qualified coach in the shortest possible timeframe", but added that they are on the look-out for a local coach to lead the team in the long term.

The new technical team will be unveiled at a "special function" in mid December.
The full list:
| | | | |
| --- | --- | --- | --- |
| NAME | TOURNAMENT | POSITION  | SENTENCE |
| 1. Solomon Mugavazi | Malaysia | Monomotapa Fc Official | Five (5)years |
| 2. Luke Masomere | Vietnam | Former  National Team Coach | Two (2) years |
| 3. Methembe Ndlovu | China | Former National U20 Coach | Two (2) years |
| 4. Lloyd Maungwa | Thailand and Malaysia | Former Senior National Team physiotherapist | One (1) year, wholly suspended for two (2) years |
| 5. Dr Sachikonye | Thailand and Malaysia | Former Senior National Men's Team Doctor | One (1) year, wholly suspended for two (2) years |
| 6. Norman Mapeza | CECAFA Kenya | Former Senior National Men's Team Coach | Six (6) Months |
| 7. Nyasha Mushekwi | Thailand and Malaysia | Former National Team Player | One (1) year wholly suspended |
| 8. Washington Arubi | Thailand and Malaysia | Former National Team Player | One (1) year wholly suspended |
| 9. Ernest Sibanda | Malaysia | Former Senior National Team's Manager | Five (5) years wholly suspended |
| 10. Joseph Antipas | Thailand and Malaysia | Former Senior National Team Coach | Five (5) years wholly suspended |
| 11. Godfrey Mangove | Malaysia and Tunisia | Player | One (1) year wholly suspended on condition that a fine of US $ 2000.00 is paid by 31st December 2012 |
| 12. Daniel Zokoto | Malaysia and Tunisia | Player | One (1) year wholly suspended on condition that a fine of US $ 2000.00 is paid by 31st December 2012 |
| 13. Daniel Kamunhenga | Malaysia and Tunisia | Player | One (1) year wholly suspended on condition that a fine of US $ 2000.00 is paid by 31st December 2012 |
| 14. Tendai Gwata | Malaysia and Tunisia | Player | One (1) year wholly suspended on condition that a fine of US $ 2000.00 is paid by 31st December 2012 |
| 15. Tapiwa Mapfunga | Malaysia and Tunisia | Player | One (1) year wholly suspended on condition that a fine of US $ 2000.00 is paid by 31st December 2012 |
| 16. Charles Chiutsa | Malaysia and Tunisia | Player | One (1) year wholly suspended on condition that a fine of US $ 2000.00 is paid by 31st December 2012 |
| 17. Abel Chimusara | Malaysia and Tunisia | Player | One (1) year wholly suspended on condition that a fine of US $ 2000.00 is paid by 31st December 2012 |
| 18. Brian Mapfumo | Malaysia and Tunisia | Player | One (1) year wholly suspended on condition that a fine of US $ 2000.00 is paid by 31st December 2012 |
| 19. Vorster Chitema | Malaysia and Tunisia | Player | One (1) year wholly suspended on condition that a fine of US $ 2000.00 is paid by 31st December 2012 |
| 20. Mackay Kawashu | Malaysia and Tunisia | Player | One (1) year wholly suspended on condition that a fine of US $ 2000.00 is paid by 31st December 2012 |
| 21. Lawrence Mdhluli | Malaysia and Tunisia | Player | One (1) year wholly suspended on condition that a fine of US $ 2000.00 is paid by 31st December 2012 |
| 22. Luckmore Simango | Malaysia and Tunisia | Player | One (1) year wholly suspended on condition that a fine of US $ 2000.00 is paid by 31st December 2012 |
| 23. Tendai Samanja | Malaysia and Tunisia | Player | One (1) year wholly suspended on condition that a fine of US $ 2000.00 is paid by 31st December 2012 |
| 24. Asani Nhongo | Malaysia and Tunisia | Player | One (1) year wholly suspended on condition that a fine of US $ 2000.00 is paid by 31st December 2012 |
| 25. Christopher Samakweri | Malaysia and Tunisia | Player | One (1) year wholly suspended on condition that a fine of US $ 2000.00 is paid by 31st December 2012 |
| 26. Eusebio Manuwere | Vietnam Tour | Player | One Year wholly suspended on condition that a fine of US$ 3000.00 is paid by 31st December 2012 |
| 27. Mtshumayeli Moyo | Vietnam Tour | Player | One Year wholly suspended on condition that a fine of US$ 3000.00 is paid by 31st December 2012 |
| 28. Lionel Mtizwa | Vietnam Tour | Player | One Year wholly suspended on condition that a fine of US$ 3000.00 is paid by 31st December 2012 |
| 29. Johannes Ngodzo | Vietnam Tour | Player | One Year wholly suspended on condition that a fine of US$ 3000.00 is paid by 31st December 2012 |
| 30. Johannes Ngodzo | Merdeca Tournament | Player | One (1) year wholly suspended on condition that a fine of US $1000.00 is paid by 31st December 2012. |
| 31. Tsungai Mudzamiri | Merdeca Tournament | Player | One (1) year wholly suspended on condition that a fine of US $1000.00 is paid by 31st December 2012. |
| 32. Ramson Zhuwawo | Merdeca Tournament | Player | One (1) year wholly suspended on condition that a fine of US $1000.00 is paid by 31st December 2012. |
| 33. Ali Sadiki | Merdeca Tournament | Player | One (1) year wholly suspended on condition that a fine of US $1000.00 is paid by 31st December 2012. |
| 34. Lionel Mtizwa | Merdeca Tournament | Player | One (1) year wholly suspended on condition that a fine of US $1000.00 is paid by 31st December 2012. |
| 35. Philip Marufu | Merdeca Tournament | Player | One (1) year wholly suspended on condition that a fine of US $1000.00 is paid by 31st December 2012. |
| 36. Beaven Chikaka | Merdeca Tournament | Player | One (1) year wholly suspended on condition that a fine of US $1000.00 is paid by 31st December 2012. |
| 37. Progress Mutepfa | Merdeca Tournament | Player | One (1) year wholly suspended on condition that a fine of US $1000.00 is paid by 31st December 2012. |
| 38. Eusebia Manuwere | Merdeca Tournament | Player | One (1) year wholly suspended on condition that a fine of US $1000.00 is paid by 31st December 2012. |
| 39. Edward Tembo | Merdeca Tournament | Player | One (1) year wholly suspended on condition that a fine of US $1000.00 is paid by 31st December 2012. |
| 40. Menard Mupera | Merdeca Tournament | Player | One (1) year wholly suspended on condition that a fine of US $1000.00 is paid by 31st December 2012. |
| 41. Mtshumayeli Moyo | Merdeca Tournament | Player | One (1) year wholly suspended on condition that a fine of US $1000.00 is paid by 31st December 2012. |
| 42. Benjamin Marere | Thailand and Malaysia | Player | One (1) year wholly suspended on condition that a fine of US $ 2000.00 is paid by 31st December 2012 |
| 43. George Karimapfumbi | Thailand and Malaysia | Player | One (1) year wholly suspended on condition that a fine of US $ 2000.00 is paid by 31st December 2012 |
| 44. George Magariro | Thailand and Malaysia | Player | One (1) year wholly suspended on condition that a fine of US $ 2000.00 is paid by 31st December 2012 |
| 45. Gilbert Mapemba | Thailand and Malaysia | Player | One (1) year wholly suspended on condition that a fine of US $ 2000.00 is paid by 31st December 2012 |
| 46. Philip Marufu | Thailand and Malaysia | Player | One (1) year wholly suspended on condition that a fine of US $ 2000.00 is paid by 31st December 2012 |
| 47. Ashley Rambanepasi | Thailand and Malaysia | Player | One (1) year wholly suspended on condition that a fine of US $ 2000.00 is paid by 31st December 2012 |
| 48. Tafadzwa Rusike | Thailand and Malaysia | Player | One (1) year wholly suspended on condition that a fine of US $ 2000.00 is paid by 31st December 2012 |
| 49. Daniel Vheremu | Thailand and Malaysia | Player | One (1) year wholly suspended on condition that a fine of US $ 2000.00 is paid by 31st December 2012 |
| 50. Ramson Zhuwawo | Thailand and Malaysia | Player | One (1) year wholly suspended on condition that a fine of US $ 2000.00 is paid by 31st December 2012 |
| 51. Artwell Mukandi | CECAFA-Kenya | Player | Three (3) years wholly suspended on condition that a fine of US $ 3000.00 is paid by 31st December 2012 |
| 52. Tafadzwa Dube | CECAFA-Kenya | Player | Three (3) years wholly suspended on condition that a fine of US $ 3000.00 is paid by 31st December 2012 |
| 53. Zephania Ngodzo | CECAFA-Kenya | Player | Three (3) years wholly suspended on condition that a fine of US $ 3000.00 is paid by 31st December 2012 |
| 54. Ndumiso Khanye | CECAFA-Kenya | Player | Three (3) years wholly suspended on condition that a fine of US $ 3000.00 is paid by 31st December 2012 |
| 55. Casper Machona | CECAFA-Kenya | Player | Three (3) years wholly suspended on condition that a fine of US $ 3000.00 is paid by 31st December 2012 |
| 56. Ocean Mushure | CECAFA-Kenya | Player | Three (3) years wholly suspended on condition that a fine of US $ 3000.00 is paid by 31st December 2012 |
| 57. Khumbulani Banda | CECAFA-Kenya | Player | Three (3) years wholly suspended on condition that a fine of US $ 3000.00 is paid by 31st December 2012 |
| 58. Lionel Mtizwa | CECAFA-Kenya | Player | Three (3) years wholly suspended on condition that a fine of US $ 3000.00 is paid by 31st December 2012 |
| 59. Brian Mapfumo | CECAFA-Kenya | Player | Three (3) years wholly suspended on condition that a fine of US $ 3000.00 is paid by 31st December 2012 |
| 60. Thabani Kamusoko | CECAFA-Kenya | Player | Three (3) years wholly suspended on condition that a fine of US $ 3000.00 is paid by 31st December 2012 |
| 61. Tapiwa Mangezi | CECAFA-Kenya | Player | Three (3) years wholly suspended on condition that a fine of US $ 3000.00 is paid by 31st December 2012 |
| 62. Nicholas Alifandika | CECAFA-Kenya | Player | Three (3) years wholly suspended on condition that a fine of US $ 3000.00 is paid by 31st December 2012 |
| 63. William Kupera | CECAFA-Kenya | Player | Three (3) years wholly suspended on condition that a fine of US $ 3000.00 is paid by 31st December 2012 |
| 64. Daniel Kamhunhenga | CECAFA-Kenya | Player | Three (3) years wholly suspended on condition that a fine of US $ 3000.00 is paid by 31st December 2012 |
| 65. Nqobile Mpala | CECAFA-Kenya | Player | Three (3) years wholly suspended on condition that a fine of US $ 3000.00 is paid by 31st December 2012 |
| 66. Tawanda Nyamadzawo | CECAFA-Kenya | Player | Three (3) years wholly suspended on condition that a fine of US $ 3000.00 is paid by 31st December 2012 |
| 67. Qadir Amini | Bulgaria Tour | Player | Two (2) years wholly suspended on condition that a fine of US $ 2000.00 is paid by 31st December 2012 |
| 68. Tawanda Mandicha | Bulgaria Tour | Player | Two (2) years wholly suspended on condition that a fine of US $ 2000.00 is paid by 31st December 2012 |
| 69. Augustine Mbara | Bulgaria Tour | Player | Two (2) years wholly suspended on condition that a fine of US $ 2000.00 is paid by 31st December 2012 |
| 70. Artwell Mukandi | Bulgaria Tour | Player | Two (2) years wholly suspended on condition that a fine of US $ 2000.00 is paid by 31st December 2012 |