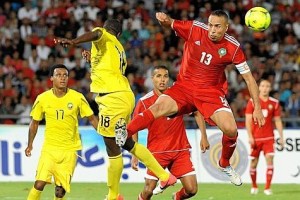 The Atlas Lions of Morocco are confronting Ethiopia on January 12, 2013 for a friendly match for the preparations to Afcon in South Africa.
This the second confrontation scheduled by the Moroccan technical staff for the time being.
The first was knonw.It will be against Zambia on January 8.
After these two meetings, the players of  Rachid Taoussi now relieved of his duties to the FAR will take his neighborhoods Bafokeng Sports Campus in few kilometers from Rustenburg in the north-west of South Africa.
Morocco in Group A of the Afcon 2013. The group of the host country, South Africa, along with Cape Verde and Angola.