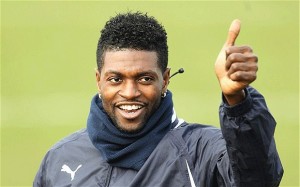 On his Facebook page, the star of Togo sent greetings to his audience in these words: "My pride is to give you joy every time I have the ball in my feet … Happy New Year to all my fans and all football lovers … My hope is that heaven blesses football in general and the Togolese football in particular. "
That is fine but he says nothing about what the fans as they want to know about his participation to Afcon 2013 in South Africa.
Just get regularly connected to Africa Top Sports.com and you will get informed about the subsiquent decisions of the Togolese major striker of Tottenham about the coming Afcon.