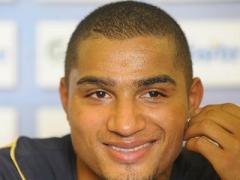 Former Tottenham and Portsmouth midfielder left the field after AC Milan players were abused in a friendly against Pro Patria.
Former Tottenham and Portsmouth midfielder Kevin-Prince Boateng left the field in protest after suffering what his club AC Milan described at racist abuse during a friendly today.
The game between Milan and fourth division Pro Patria was abandoned after Boateng stopped mid-play in the 26th minute picked up the ball and kicked it into the crowd.
The Ghana midfielder then tore off his shirt and walked off the field at the opposite end. On his way, he applauded other sections of the crowd, who then appeared to react angrily towards the corner of the ground from which the chants came, reports the Press Association.
Pro Patria's Dario Alberto Polverini attempted to talk to Boateng as he departed, but the midfielder carried on walking and the rest of the players and officials followed him off the pitch.
Milan coach Massimiliano Allegri told reporters: "We are disappointed and saddened by what has happened".
"Milan plays for the right to respect all players. We need to stop these uncivilised gestures".
"We are sorry for all the other fans that came here for a beautiful day of sport. We promise to return, and we are sorry for the club and players of Pro Patria, but we could not make any other decision".
"I hope it can be an important signal."
The match was goalless at the time, with Muntari having had a goal disallowed for offside.
Boateng took to twitter to give his thoughts in a succinct message.
He said: "Shame that these things still happen".
Read also http://en.africatopsports.com/2012/12/06/kevin-prince-boateng-biography/