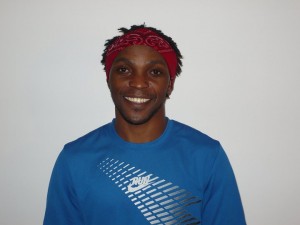 Ibrahim Nyanzi is a 27-year old professional Squash player based in Baltimore the United States of America and is ranked 296 on the Professional Squash Association rankings.
His return to Uganda is to come boost the rank of the game Squash in his motherland and he states;
 "I will be coming to Uganda in March for a holiday this year," Nyanzi told Kawowo sports. "I won't be playing any tournament, but want to come and motivate and help the players in Uganda with their game."
He actually picked 13, 000 and 25, 000 points after losing in the first round in the two tournaments.
"I intend to play more tournaments this year and am looking forward to rising in the world rankings," Nyanzi explained. "I hope to attempt more games in Europe."
Read also:
http://en.africatopsports.com/2012/12/05/fiba-oceania-championship-the-boomers-enforce