Mwangi Muthee who is the chairman of Kenya Rugby Union said that forthcoming Sports will act and show how sports are managed in the country.
"Things will totally change as far as sports are concerned in this country especially if finances will be gathered to build infrastructure and for development at all levels," he said on Thursday following the passing of the Sports Bill by Parliament.
"Imagine having sports centre's of excellence at all counties," he posed.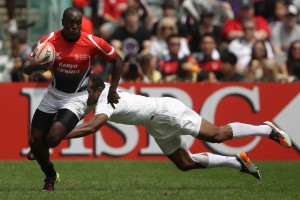 "Kenya can truly become sporting giant. "But sports associations must also be accountable for the funding they will receive. We have to change how we manage our affairs otherwise we will not achieve our desires," Muthee said.
Despite being amateur in status, KRU has achieved huge success international in the abridged version of the game – regularly playing at the World Cup and the elite IRB Sevens World series.
Robert Asembo Kenya Federation vice chairman in football said that the government will have to take the right measures to have a legal framework which will guide and show how sports are being managed.
 Read also:
http://en.africatopsports.com/2013/01/11/uganda-womens-rugby-gets-world-cup-opportunity