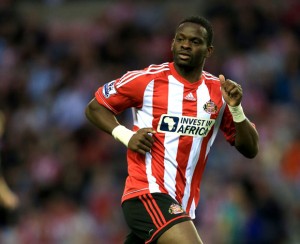 Veteran striker Louis Saha has been told he is free to leave Sunderland, with a possible move to South Africa on the cards.
The 34-year-old Frenchman arrived at the Stadium of Light on a one-year deal in the summer after being released by Tottenham, but has failed to impress boss Martin O'Neill  not starting a single Premier League game.
O'Neill is reportedly preparing a number of drastic changes following the Black Cats' embarrassing FA Cup exit at home to Championship club Bolton, meaning other well-known names could be following Saha.
Speaking to the Shields Gazette, O'Neill said: "We have told Louis he is free to speak to other clubs and to leave if he can fix himself up somewhere.
"We have come to an agreement whereby we will cancel the remainder of his contract, shake hands and go our separate ways."
O'Neill added that a move to South Africa was a possibility for the former Manchester United striker.