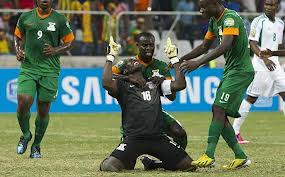 In day 7 of the Africa Cup of Nations 2013, had plenty excitement to go around in Group C play.
In the effort of the two teams and the entire table knotted at one point apiece following two draws in the opening leg of the tournament, Zambia and Nigeria got things jump-started yesterday in what turned out to be a thrilling match for all.With control of the Group C standings on the line Friday, much could be gained for any club that picked up a victory.
Zambia1-1 Nigeria Ends in Draw
Burkina Faso over Ethiopia:
After a 4-0 win vs. Ethiopia, Burkina Faso is now in sole possession of the Group C standings.
Alain Traoré has been a beast for Burkina in the Africa Cup of Nation, compiling three goals in two games, including two in this match.
Traoré gave Burkina the lead going into half, as he found the back of the net in the 34th minute.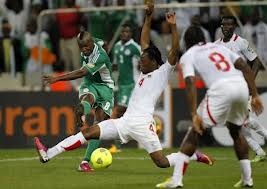 Then, in the 74th minute, Traoré scored what may be considered the best goal of the AFCON thus far, ripping one from outside the box into the lower left corner of the net.
Djakaridja Kone added the third score for Burkina just five minutes after Traoré's second goal to assure Burkina of the win.
And on top of that, Jonathan Pitroipa grabbed Burkina's fourth goal of the match in its dominant rout of Ethiopia.
Burkina now holds the lead in the Group C standings, owning four points while Nigeria and Zambia sit at two and Ethiopia holds just one.
Read also:
http://en.africatopsports.com/2013/01/25/afcon-2013-man-of-the-2nd-match-burkina-faso-4-0-ethiopia