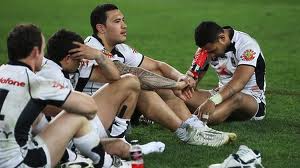 The suspensions were handed out following an altercation after last week's 60-55 win by Knights in Game One. Warriors will be missing their guard Sheldon Lyle and Andrew Parkinson and Knights' three-point specialist Omroy Kerr has also been suspended.
Kerr and Parkinson have been suspended for the rest of the season and will face disciplinary action from the Western Basketball Association.
Both Boys Club Warriors and the Montego Bay Cricket Club Knights will be short-handed when they meet in the pivotal Game Two in the best-of-three finals of the Hi-Lyte Insports Western Conference Basketball Championship this evening, after players from both teams were suspended after the first game.
"It's a big loss for this team, because Lyle in particular has been our leading scorer in most of our games. He is definitely one of our better players on game nights, so we are really hurting on that one," said Warriors coach Maurice Smith.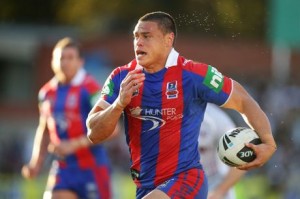 Parkinson, Lyle deliver
Lyle was ejected from the game, drawing the one-game suspension. Parkinson, meanwhile, was the Warriors' top scorer in Game One, leading his team with 15 points, nine rebounds and two blocked shots, and Lyle added 14 points before putting the ball out the court, after not getting a foul call from the referees.
"Parkinson will be missed surely, because he is a good rebounder, as he did in the opening game, and he gives presence inside, so adjustments will have to be for Game Two. We will give it our all and play hard basketball and hope that we will come out on top," reasoned Smith.
Read also:
http://en.africatopsports.com/2013/02/02/cricket-attention-shifted-to-africa-t-20