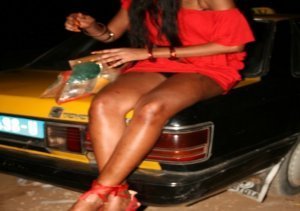 Nigeria won the 29th Afcon – African Cup of Nations, with a small goal against Burkina Faso.
The whole country is cheering. And prostitutes are going to keep their promise: if they win the Super Eagles, they had announced a "week of free sex" to the entire population!
"As usual, players can count on our support. We want them to raise the emblem of the national football (…) To show our support for the national team, we will declare a week of free sex if the Super Eagles win the trophy, "said Jessica Elvis, secretary of the ANP.
The girls will have a job…
Read also:
http://en.africatopsports.com/2013/02/05/afcon-2013nigeria-week-of-free-sex-if-they-win-super-eagles-motivated-or-not/