The Las Vegas World Sevens rugby, Kenya team kicked off campaign in lukewarm fashion as they lost 19-12 to Canada before beating Uruguay 12-7.
The IRB circuit of the USA leg turned out to be complete opposite of the Wellington leg last weekend where both finalists in New Zealand – Kenya and England – struggled to get their momentum right in USA.
England lost both their matches to Fiji and Portugal while Kenya struggled to get to stamp down their foot and reclaim the form they exhibited in Wellington.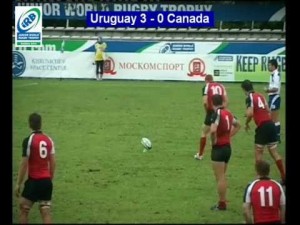 Kenya did not enjoy as much possession as they did in Wellington, which meant they were put under intense pressure during the little spells they had the ball.
Both Willy Ambaka and Collins Injera had very little space to make their runs as Kenya struggled to penetrate defences of porous Uruguayan side that had conceded 45-0 in their match against South Africa.
South Africa became the second side to end day one with a 100 per cent record, adding a 17-5 victory against Canada to an impressive 45-0 victory over the only non-core side competing in Las Vegas, Uruguay.
Read also:
http://en.africatopsports.com/2013/01/31/rugby-sisters-clash-in-sides-six-nations/