Awards to the winners of Africa Top Sports are known! Didier Drogba, Samuel Eto'o and Daniel Teklehaimanot are the winners of this election among the 14 distinguished!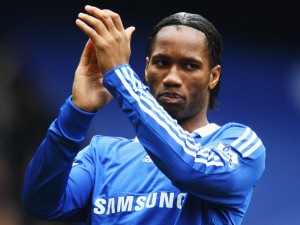 Ddier Drogba
The year 2012 is far to finished for the captain of the Elephants.
Didier Drogba was named best African Expat of the Year Awards Africa Top Sports. The former Chelsea player has left indelible traces that follow up even after its small form during the AFCON 2013 in South Africa. Reputation beyond the borders of Africa and Europe. He is best known African player! His website is www.didierdrogba.com.
He has put the place of Africa in the concert world by promoting peace in Bouake during the war among the son and daughters of Côte d'Ivoire.
Nominated on January 24, Ambassador of goodwill during a ceremony held at the Nations Palace in Génève elected sportsman of the year by GQ Magazine, Didier Drogba has attracted Africa advertisements in major giving picture of his personality.
The new star of Galatasary had the opportunity to ask for humanitarian causes: UNICEF, Programme for the Fight against AIDS and other …
The player has the merit of being the ambassador of China in Africa, the United States, Europe with his performances in the Champions League in 2012.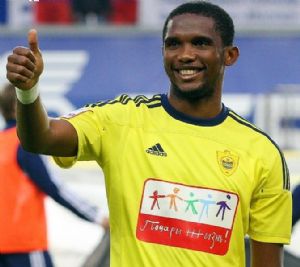 Samuel Eto'o
Absent on social networks but very present on its website.
http://www.samueletoo-officiel.com/, Samuel Eto'o is according to some observers, the best African player of all time. Even if his transfer to Russia has left some fans indifferent, the Indomitable Lions captain has everyone agrees with his dribbles and goals patented.
The former Barcelona player was voted best communicator of Africa In Africa Top Sports Awards. He still publishes its information on its website. Even the comic is already updates on its website.
Its website is the most worked with a pose, designs, a player on the home page tell the story of his life, a thumbnail scrolling news, a shortcut to the schedule of games, nothing is left to chance.
His distinction is deserved!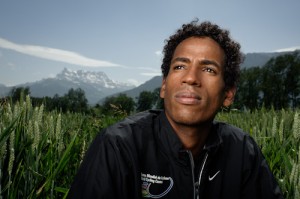 Daniel Teklehaimanot
Among the big winners of the Africa Top Sports Awards, Daniel Teklehaimanot is the biggest unknown. Eritrean Teklehaimanot emerged from a very poor family. His character and work attendance allowed him to tamp pawns all the big names in African cyclists. He is the Athlete of the Year African unveiled by Basile Boli.
Erytheia champion on road, champion against the clock by team, 146th lap of Spain, Teklehaimanot is shown as a great sportsman Africa. Aged just 25, Daniel Teklehaimanot is the hope of African cyclist. It is also requested by some major European cycling teams. It is retrievable on facebook with this address : www.facebook.com/pages/Daniel–Teklehaimanot