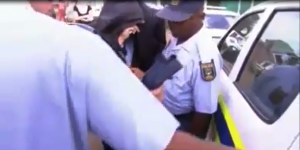 Pistorius faces murder charges in court on Friday after shooting what he called an intruder been his girlfriend.
He fate is to be decided in court but not clear when he faces the magistrate which will probably depend a lot on his lawyers and the prosecuting authorities if they manage to get their case together.
He has been traumatized by his past events and is either to remain behind bars or face persecution.
[youtube]http://youtu.be/SU9HuhTj09s[/youtube]
"Fame had changed him", said a friend and he has developed a temper (anger). He is to face the law hiding his face whiles been surrounded by journalists.
Read also:
http://en.africatopsports.com/2013/02/14/athletics-police-ruled-bail-for-oscar-pistorius/