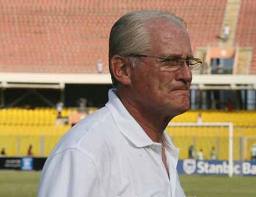 Berekum Chelsea have suspended technical director Hans Van Der Pluym and head Coach Yusif Abubakar following a training ground fight on Thursday.
The fight came about on the issue of whose duty it was to take charge of the training session on Thursday.
The club has asked the two trainers to step aside indefinitely while junior team Coach Annor Walker takes charge for this Sunday's MTN FA Cup clash against Unity Stars.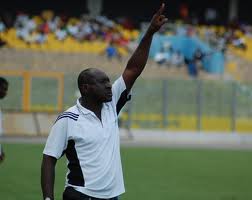 "We have not been able to establish the facts about what brought the misunderstanding, but what we heard was that there was a misunderstanding between the two so quickly we went to the training grounds and asked them to go home.
    The authorities have tasked junior team coach Annor Walker to take over for our subsequent training programmes as we continue to settle with the two," said Isaac Amponsah, spokesperson of Chelsea.
This probably will mean Abubakar's demotion from the team.
Read also:
http://en.africatopsports.com/2013/02/07/transfert-emmanuel-clotteys-contract-with-tunisian-club-esperance-terminated/