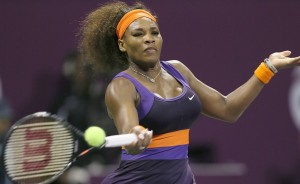 Serena Williams dug deep and pulled off one of her trademark comebacks to beat Petra Kvitova and secure a return to the World No.1 ranking – she will be the oldest World No.1 ever.
On Friday at the Qatar Total Open everything seemed lined up for Serena Williams and the No.1 ranking. She had won 58 of her last 61 matches and she just needed one more win to regain the top spot, and she had beaten Petra Kvitova in straight sets all three times they had played.
The No.7-seeded Kvitova lifted her game from the very start of the match, breaking serve early on and never even facing a break point in any of her five service games to take the first set, 6-3. She was clearly on her game – she had double the winners to unforced errors, 14 to 7, while Williams went somewhat awry with the opposite, 7 to 14, and was faced with the task of coming from a set down.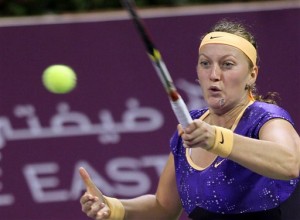 But come from a set down she did. The No.2-seeded Williams went right to work, totally flipping her own script from there – she hit triple the winners to unforced in the second set, 12 to 4 – and she even brought out one of her trademark comebacks in the third set, battling back from a 4-1 deficit to complete an historic 36 63 75 victory. She finished the epic off with her 14th ace of the match.
Straight after the victory, Williams was understandably elated in her on-court interview.
And then, at the mention of regaining the No.1 ranking on Monday, that's when the walls came down – the year-long battle with injury and illness, all the hard work, all the emotions – it all came out.
"I'm so sensitive nowadays, I'm always crying!" Williams said as she fought back tears. "I never thought I would be here again. I've just been through so much and never thought I'd be here again."
"Thank you Jehovah for giving me another chance."
[youtube]http://www.youtube.com/watch?v=zh6w9zxOdFY[/youtube]
Read also:
http://en.africatopsports.com/2013/02/16/tennis-agnes-szavay-suffers-injury-in-her-career/