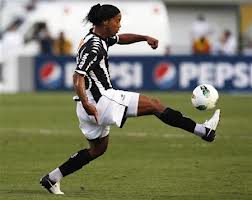 Brazilian Ronaldinho, has yet shown this weekend in a championship game in his country.
Thirsty or not, the former FC Barcelona is isolated to request a little water goalkeeper Rogerio Ceni.
The goalkeeper will finally be victim of a paw roonie. He does not even drink, preferring to rinse and let the porter store the bottle.
And in the process, the single player receives a pass key and made a decisive pass!
Watch video :
http://www.youtube.com/watch?v=g3LmTRq0aaU