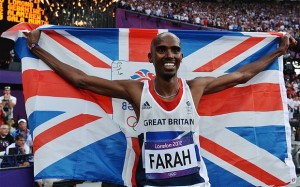 Mohammed "Mo" Farah was born in Mogadishu, Somalia on23rd March 1983, Farah spent a large part of his childhood with his twin brother in Djibouti, before moving to Great Britain at the age of eight-years-old. He arrived not knowing a word of English, but was soon finding his way at Holloway Secondary School in London.
Alan Watkinson, his physical education teacher at Isleworth and Syon School, quickly took him under his wing as he was seen to have the ability to run well over long distances.
From here, Farah started competing and taking the sport seriously. At 13-years-old, he finished ninth in the English schools cross country, before winning an English school title – first of five in his academic career – a year later.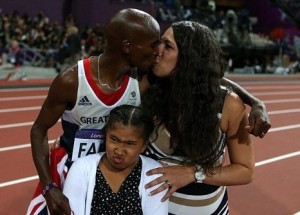 He continued to work his way through the ranks, winning the 5,000m title at the European Athletics Junior Championship in 2001, aged 18-years-old, before starting life as a full-time athlete and leaping into senior competitions.
Farah started to live a very disciplined life, moving in with a group of Kenyan runners and Australian Craig Mottram, where they ate, trained and rested without any form of social life.
In 2006, he won silver at the European Championships 5,000m in Gothenberg, while in the same year clocking a time of 13 minutes 9.40 seconds across the same distance. This put him second to only Dave Moorcraft in the list of quickest Brits of all time across this distance. More success was to come later that year, when Farah was successful in the 2006 European Cross Country Championships in San Giorgio su Legnano in Italy.
Farah was appointed Commander of the Order of the British Empire (CBE) in the 2013 New Year Honours for services to athletics.
Awards:
2010 British Athletics Writers' Association Award.
2010 Best Senior Athlete of 2010 (UK Aviva Athletics Awards).
2011 British Athletics Writers' Association Award.
2011 European Athlete of the Year.
2012 British Athletics Writers' Association Award.
2012 European Athlete of the Year.
Achievement:
Gold medal: 9
Silver medal: 5
Bronze medal: 1
[youtube]http://www.youtube.com/watch?v=umK5jMQTSlk[/youtube]
[youtube]http://www.youtube.com/watch?v=9F6o2TIH_-s[/youtube]
Read also:
http://en.africatopsports.com/2013/02/17/robbie-rogers-biography/