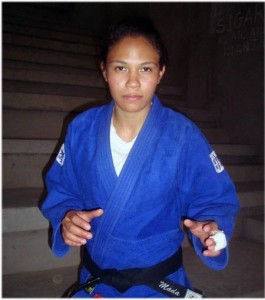 Last weekend, the Malagasy, Asaramanitra Ratiarison was on the tatami mats in the Laval tournament in France.
The triple champion of Madagascar made a nice performance in the under 48 kg. She managed to win a bronze medal for the Big Island.
"The fight lasted seven minutes, but I still lost. But honestly, I'm pretty happy with my career and this is the most important. For 2013, I will make the most of high-level competitions to further progress. For this, I train regularly at club Sainte-Geneviève Sport in Paris. With my coach Celso Martins, we established a consistent program to achieve certain objectives. I can also do small tournaments to take shape, but my goal is to shine during major international tournaments, "said Asaramanitra Ratiarison.
See also:
http://en.africatopsports.com/2013/01/06/wrestling-madagascar-aims-for-the-francophone-games/