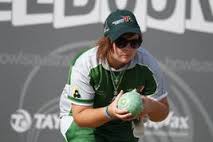 Recently crowned World Championships pairs gold medallist Kelsey Cottrell and Jackaroo captain Lynsey Armitage have booked themselves a berth in the women's pairs final of the $136,000 Australian Open, after being pushed to near breaking point in today's semi-final.
The number three seeds had their work cut out for them in the semi-final, challenged all the way to the final bowl in a three-end tie-break by 18 year-old twins from Gin Gin, Bolivia and Cassandra Millerick.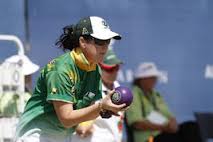 The Millerick sisters had been building a strong reputation for themselves in the tournament; responsible for knocking off world number two Karen Murphy and former Scottish international Kay Moran in the second round earlier this week, but despite a marathon two-and-a-half hour battle, weren't able to secure a place in the final; going down 8-4, 6-7, 2-1.
The Jackaroo golden girls were hungry to remain in the running for the pair's title after a shock elimination from defending their triples discipline yesterday, but there wasn't much that separated the two teams on the day.
Read also:
http://en.africatopsports.com/2013/02/20/cricket-international-retirement-by-lisa-sthalekar/