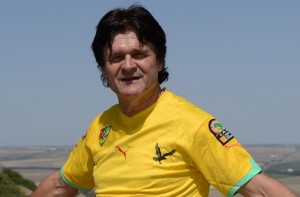 Didier Six will be received this Monday evening on television channel Canal + in the African Talent show.
The coach of Togo is in a bad situation with the national press will certainly return performance Sheyi Adebayor and otthers.
The former Valencia player who has not submitted its report on the benefits of Togo will be invited by Philippe Doucet. He went right back to the formation of Togo in South Africa.
Six contract runs until January 2014.