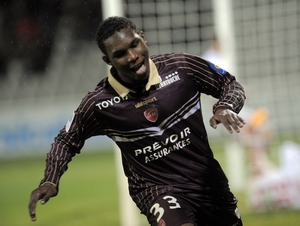 He already has 11 matches including 6 played in Ligue 1 this season but it was not until Tuesday that Opa Nguette went pro in Valenciennes.
This is the club announced on its website. He will wear the numbers 14.
The young Cameroonian striker has committed to the north club in France until 2016.
Aged 18, Nguette has scored this season. A goal against Ajaccio. He arrived at the training center Valenciennes in September 2011.