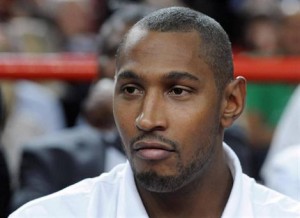 Boris Diaw has not played the game lost by San Antonio to Denver, 96-86.
The Franco-Senegalese was not in the rotation. The reason is that the captain of the Blues suffers from a back pain (lumbar), explained Gregg Popovich.
A pain that should take the Frenchman (2m03) away from the competition for two to three weeks.
Diaw, 30, could therefore miss the start of the play-offs. On the other hand he will have time to perform the Harlem Shake of his Legos.