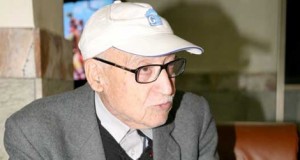 The former coach of the national football team and member of the glorious FLN team, died on Saturday.
Abdelhamid Kermalil passed away following a long illness. Last November, he had already been admitted to hospital for a worsening of his condition.
Aged 81 years, Kermali began his career of footballer with USM Sétif before embarking on a career that took him to FC Mulhouse, to AS Cannes and to Olympique Lyonnais (France).
Algeria won its only African Cup of Nations in 1990 when he was coach.