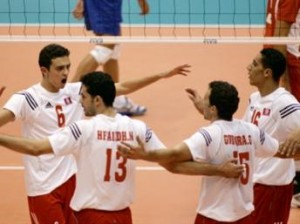 Egypt has appointed the Italian, Giacobbe Antonio to lead the national volleyball team. The Transalpine technician is committed for one year renewable.
This is the second time for Giacobbe to lead the Pharaohs' volleyball .
"The Egyptian selection is a respectable team. It is a great honor to lead such a team. I had been coach of Egypt from 2009 to May 2011. I spent some great times. And I have had fond memories. During this period, I performed well. I have had a good relationship with the players and many Egyptians, "said the Italian on the micro of Al ahram weekly.
"My main goal will be the title of the African Championship to complete the third consecutive title for Egypt. The Mediterranean Games (JM) to be held on June 20 in Turkey will be another objective considered a great challenge for me. Perform well in Turkey will not be an easy task for two reasons. First, the time is not enough for me to get a good preparation. Second, the competition to the JM will be very tight due to the presence of the best nations in the world in this field, "he added.