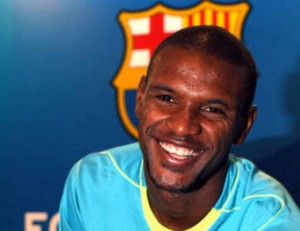 Eric Abidal could finally stay in Barcelona.
The Martinique has returned to competition a year after his liver transplant. The Caribbean coming out of contract with the Blaugrana would be offered a new lease by his club.
The spokesman of Barça, Freix Toni said on Wednesday: "The club has made a proposal to Abidal and we will soon know what he decided. In the coming days, he will meet with President Rosell and we will communicate the outcome of the meeting. "
It is unknown at this time if it is a proposal for renewal of contract or proposal of a different nature.