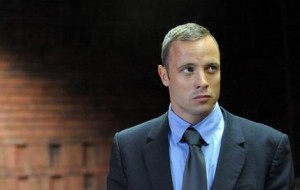 Oscar Pistorius appeared in court this Tuesday for a pre-trial procedure. But the judge in charge of the case adjourned as planned the hearing in Pretoria and fixed the next hearing on August 19.
It will be a new hearing procedure prior to the opening of a trial. Oscar Pistorius will remain on bail until this date.
The South African Paralympic champion is accused of murdering his girlfriend Reeva Steenkamp on 2013 Valentine's Day.