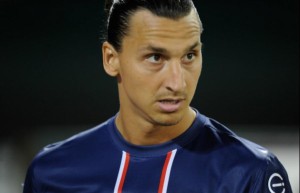 Will hecontinue with PSG next season?
The future of Zlatan Ibrahimovic is dotted at Parc des Princes since the resignation of the sporting director Leonardo after exclusion for 9 months, imposed by the Disciplinary Committee of the French Football Federation.
After giving up on the record, said to be too complicated, Manchester United will see his neighbor do the impossible to enlist the Swedish. Manchester City striker closely follows the scorer from Paris Saint Germain.
According to L'Equipe, the new coach Manuel Pellegrini is looking for a striker to replace Carlos Tevez who left for Juventus. Records of Wayne Rooney and Cristiano Ronaldo seemed difficult for the Citizens.
The leaders of the English club want to pay Zlatan the same monthly salary he receives in Paris Saint-Germain that is 14 million.
According to his agent Mino Raiola, the player wants to stay in Paris this season.