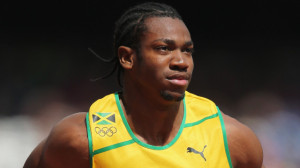 Packages accumulate for the next world championships in Moscow in Russia (10-18 August). And not the least. Yesterday, it was the Kenyan champion in the 800m, David Rudisha who withdrew from competition for a knee injury. This time it is the reigning world champion in the 100m. The Jamaican Yohan Blake is out because of an injury at his right thigh.
"The decision is the result of an ongoing evaluation of the physical condition of Yohan since his package in the Jamaican selections (end of June)", stated Tuesday, July 16 Cubie Seegobin, his agent.
Blake was already uncertain for competition for having not participated in Jamaican qualifications. But his status as world champion allowed him to align for his queen distance. This time it's official: he will not be on 100 or 200m.
With this package of Blake and the withdrawal of the American Tyson Gay being suspected of doping, this is a way that opens to the world's fastest man, Usain Bolt.