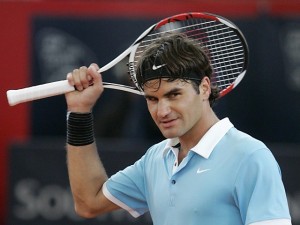 Four-time winner of the German tournament Roger Federer dropped in the fifth place worldwide, was struggling with Daniel Brands for his opening match (the second round of the competition), a meeting  won 2 sets to 1.
In his first match after his disappointment on the grass of Wimbledon, the Swiss, seeded No. 1 on clay in Hamburg has more than half an hour to find full speed. Surprised 3/6 in the first set, the 58th player in the ATP, Roger Federer has obtruded in three sets 3/6, 6/3, 6/2, in 1 hour 24 minutes.
In the fourth round, he will meet the Czech Jan Hajek.