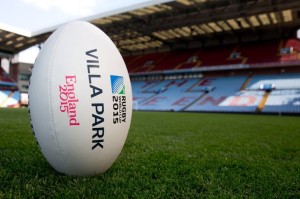 We already know that the ball will be played at the next Rugby World Cup in 2015. In cutting the Gilbert equipment, leather takes on a special feature for having been designed with the players.
The aim was especially to "improve their returns through details such as the color of the oval. Nothing was left to chance because the color contrast at the tip of the balloon allows players to see it better and thus avoid in-front "can be read on lerugbynistère.
One can also discover the official hashtag of the competition (# RWC2015) under the name of the supplier of the ball. Fans of social networks should already enjoy it. The next Rugby World Cup will be held in England from 18 September to 31 October 2015.